04/09/2020 | by Lumberjack


PLACES TO CAMP
Pyrenees Caravan Park – Ararat VIC
In the beautiful area of Ararat in Victoria you can find this little gem of a caravan park only five minutes from the CBD. It is nestled away from the hustle & bustle & sits in a quiet spot where the surrounding nature can become one of the highlights of your stay.
This park prides itself on it's clean & comfortable setup & their glowing reviews online reflect this for them. Currently they hold an impressive 4.3 stars on google.
The accommodation available here is multiple cabin options, sleeping up to 7 people as well as sites for caravans or campers with ensuite, powered or unpowered sites to suit your needs. They also have a pet friendly attitude here.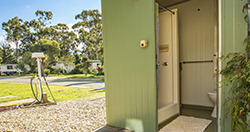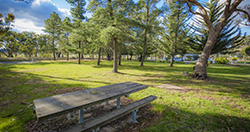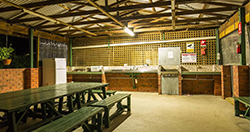 What are the amenities?
Toilet & Shower Block
Laundry facilities
LPG Gas Exchange
Kiosk with small range of snacks & essentials
Children's playground
Drive through caravan sites
BBQs
Camp Kitchen
Free Wi-fi
Information & Image Source: www.pyreneescaravanpark.com.au