06/08/2020 | by Lumberjack


PLACES TO CAMP
Swansea Lakeside Holiday Park – Swansea NSW
Located along the shore of Lake Macquarie you will find this Holiday Park just waiting for you to visit. Whether you are up for a quiet time to rest & relax, or looking for something more fun & action packed you can find it here.
This is one of the larger Holiday parks with hundreds of sites for all campers. They have un powered grass sites, powered sites with slabs, sites with ensuites & cabins to sleep up to 9!
With their campsites you can choose from a regular site to a water view site if you want to catch some beautiful scenery.
With the lake only a short walk away there's a whole world of water based fun to be had. Whether you are keen to catch some fish, go for a swim, try out wake boarding or just relax in the sun you can do it all. For fun further away from the water you have your choice of volleyball, basketball, tennis, mini golf, the pool & the playground.
There are many local events always happening in the area & you can keep up to date with what's on via the Swansea Lakeside website. They also have a spot to showcase some local places they recommend to grab a bite to eat at.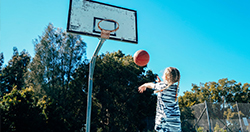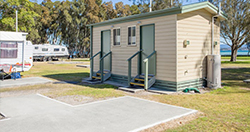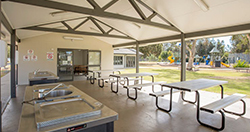 What are the amenities?
Swimming pool
Mini golf
Volley Ball court
Basketball court
Tennis Court
Free Wifi
School Holidays Children's Activities
Playground
Camp Kitchen
Laundry
Parents Retreat
Recreation Room
Multiple Cabin options
Information & Image Source: lakemacholidayparks.com.au