13/08/2018 | by Lumberjack
Day Seven –
The ability to stand up and get changed in the Glenaire was a welcome luxury with the blustery conditions outside. Meanwhile Tim was having trouble rolling up the car awning as it had completely iced overnight. Water in the pot from the previous night had frozen solid. A quick bowl of Nutrigrain and we were packed up in no time ready for the day ahead.
Due to the previous night's cloud rolling in, the film crew decided to tackle Blue Rag Range track once again and I'm glad they did as it was the first time I got to do some real four wheel driving under the guidance of Tim Neville. The views were even more spectacular than I had ever imagined with the sun poking it's head up above.
Back to camp, hook up the Glenaire, through the beautiful Alpine Village Dinner Plain then down to historic Omeo where we checked in to the "Snug as a Bug" Motel. I've never looked forward to a shower so much in all my life. Over to the pub for a hearty meal, a few drinks and a party trick performed by head of the family Andrew. He is a science teacher in Brisbane and was able to show our crew and the locals how to make a full pot of beer stick to the wall. Unbelievable to watch even with only a few beers in my belly.
Most of us hit the hay quite early but not before Macca let us hear of a song he was working on called "Swipe Right" based on the ever-popular "Tinder" dating App. So funny………….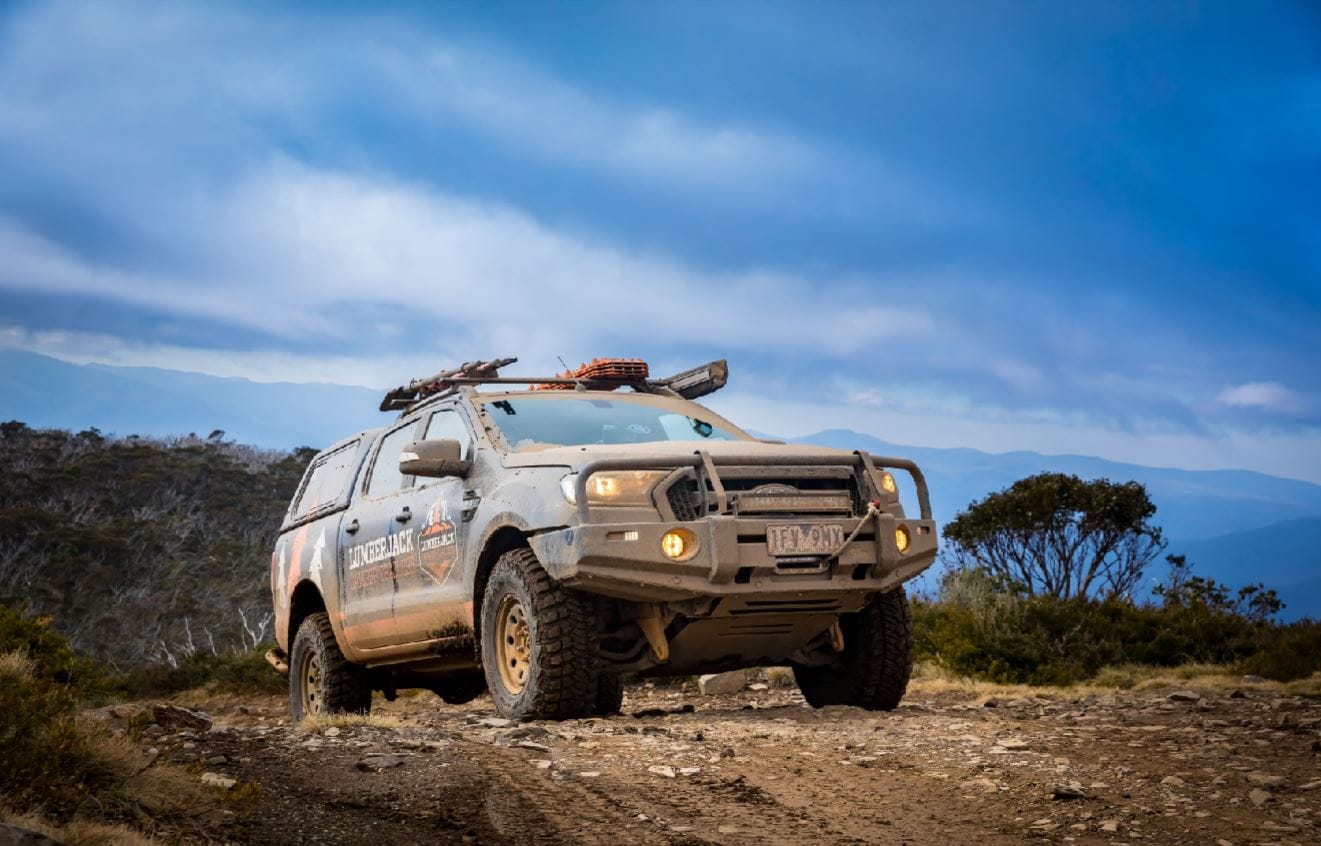 Day Eight –
Spent the morning wandering around the town of Omeo, rich in Australian history then on the road again to do some filming and set up camp in the Kosciuszko National Park at the iconic Tom Groggin made famous by the movie "The Man from Snowy River" The 4WD tracks were amazing with challenging sections, slippery conditions and puddles to play in. The Glenaire exceeded my expectations as did Tim's driving skills. For a 21 year old he is absolutely ahead of his time.
Macca took dibs on a small hut at the campsite setting up his swag and shoveled hot coals into the open fire area in the hut. A smart man that Macca.
Adrian Henry
Sales Manager