24/04/2019 | by Lumberjack
There are a lot of things that could go wrong while you are camping but being prepared for them means that they won't bother you as much.
While rain may be a nuisance to you as you are trying to enjoy the great outdoors, it doesn't have to ruin your camping trip. Here is what I pack on my camping trips to keep my gear dry from the rain.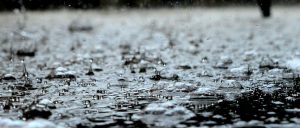 Waterproof Matches
One of the best ways to start fires outdoors for cooking or purifying water is to use matches, but if they become wet, they won't be very useful.
Waterproof matches can get wet and it won't matter. You can even use them to start fires in wet, rainy conditions, which will be a essential for those who need to get warm when the weather turns bad.
Tarp
For most campers, the only place in their campsite that they will be protected from the rain is in their camper or tent. If you bring a tarp, however, you can stretch it across a few trees and tie it in place with rope. That gives you a canopy that you can use to enjoy all your camping activities while the rain is coming down. You don't need to let a little rain get in the way of all your camping plans.
Poncho
One of the most important things for any camper to pack is rain gear. You can get a little, plastic poncho for cheap and pack it practically anywhere. Most of them can fold up and fit in your pocket or backpack and hardly take up any space at all. A big enough poncho can be stretched over your backpack and keep all your hiking gear safe while you walk through the rain.
This is something you want to have whether you think it will rain or not. It's simply part of being prepared, and I never go camping without it.
Plastic Bags
You can use resealable plastic bags or grocery bags for gear protection, but you want to make sure you bring something that you can wrap your supplies in. The plastic doesn't have to be waterproof, as that can be expensive if you are tyring to get waterproof wrappings for everything you are bringing on your camping trip.
Any kind of plastic bag will do a decent job of keeping your stuff dry and usable in wet conditions, so it's always a good idea to wrap everything before you head to your campsite, or at least take some plastic bags with you to use when the weather becomes rainy.
Tent Canopy
One thing I pack that a lot of other campers don't is a small canopy for the door of my tent. Most tents don't have a covering that lets you go in and out of the tent in the rain and not get wet, so I pack my own canopy that can attach to the tent and that I prop up by two, thin poles. This provides cover for entering and exiting the tent and keeps me and my gear dry.