31/07/2019 | by Lumberjack
Millennials, or today's young adults, are more likely to go camping than they were a few years ago. There are lots of reasons for that, and we are going to get into some of those here.
Relaxation & Fun
Probably the biggest reason why millennials are taking to the state parks and campgrounds in greater numbers than they have at any other time in their life is because they are craving a break from the hustle and bustle of regular life & want to reset by living simpler for a while.
It's not uncommon to see lots of young adults filling the campgrounds during weekends and national holidays to get away from regular life for a moment. Millions of them visit these camping sites each year, both here in Australia and in the United States.
This is a worldwide trend, and a lot of it comes down to the fact that people are just trying to relax & have some fun when the opportunity arises.
New Experiences
Some just want a new experience, and others want to be able to share amazing photos on social media networks as this generation begins to rediscover how intriguing & interesting nature is.
Whether they are a blog writer, influencer or other, everyone likes to share the beauty of what they see around them in the outdoors. Flowers, natural landmarks or local fauna is always interesting & compelling to share with others.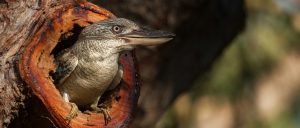 Safer Than Before
Another reason that millennials are flocking to campsites more than ever is because they feel safer than they used to about engaging in such activities. It used to be that camping would evoke apprehension in those who had never done it before.
Now, they can stay connected to their friends and families through social media and texting, thanks to improved internet connections and smartphone capabilities. They can also use maps that are simple to work with on phones.
Glamping
There is also a rise in glamping, which is simply camping with all the extra amenities that you might get at home or in a hotel. People are bringing their own campers, luxury tents and other extravagances to have a posh experience out in nature.
Many campsites and lodging rentals accommodate this trend as well, offering very luxurious spaces for their guests and giving them all the extras to entice them to try their services.
That way, young adults can have the luxury experience they are used to having when they travel and stay at hotels, but they can do it while interacting with nature. This is a trend that has really taken off in the last couple years, and we only expect it to increase.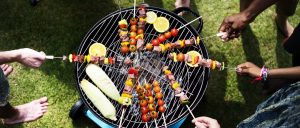 So, a sense of safety, relaxation and being able to connect to family and friends all make camping in this modern age attractive to the young adult. It's not surprising that more and more people are trying camping for the first time or making a regular hobby out of the activity.
They are learning how to interact with nature in new ways and are discovering a connection to nature that they didn't realise they could have.